Christ Church Woodbury is an independent evangelical church with links to other like-minded churches throughout the UK and we are also members of the Evangelical Alliance.
Like any church, we enjoy welcoming new people. Some come with an established faith looking to become involved and continue growing; some with a young faith looking to learn and be encouraged; some without faith as yet, but with questions seeking an answer. We hope you will join us in learning the truth about Jesus.
Cc: is our occasional magazine containing news, views and events from the Christ Church family and beyond. Click above to read the latest. Click here to see previous editions.
What's on this week
Tuesday 22 October
House group at CCW 2.30pm
Chalet 6.30pm
Wednesday 23 October
Chalet Plus 6.00pm
House groups 7.45pm
Thursday 24 October
Prayer meeting 8.00am
Kids' Café 3.30pm
Smoothie Bar 7.30pm
Friday 25 October
Gems 9.00am
House group 8.00pm
Sunday 27 October
Sunday Morning service 10.30am
Coming up
26 October
Light party
10th November
Persecuted church prayer evening 7.00pm
29 November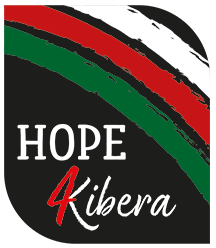 Hope 4 Kibera charity launch event
Woodbury village hall 7.30pm
Wednesday 11 December
Carols at Darts Farm 8.00pm
Sunday 15 December
Carols on the green 6.00pm
14–16 February 2020
Church weekend away in Newquay
Booking forms due in on Sunday 23 June.
13–17 April 2020
Spring Harvest
Minehead 2
SaveSave
"Our vision is to reach every person in woodbury and the surrounding area with the love of God through immersing ourselves in our community, supported by a loving, faith growing church."